Following is a list of current agency clients (in alphabetical order):
Tamera Alexander | Terri Blackstock | Maggie Brendan | Margaret Brownley | Heidi Chiavaroli | Pamela Clare | Amy Clipston | Mary Connealy | Zuri Day | Melanie Dickerson | Melanie Dobson |  Laurie Alice Eakes | Lexi Eddings | Kathleen Fuller | Cathy Gohlke | Robin Lee Hatcher | Jody Hedlund | Ruth Logan Herne | Nancy Herriman | Kristi Ann Hunter | Melissa Jagears | Myra Johnson | Sherry Jones | Deb Kastner | Glynna Kaye | Camryn King | Julie Lessman | Kelly Long | Mia Marlowe | Susan Anne Mason | Mary Miley | Siri Mitchell | Eliot Pattison | Ruth Reid | Sandra Robbins | James L Rubart | Anna Schmidt | Missy Tippens | Jen Turano |  Courtney Walsh | Beth Wiseman | Joan Wolf | Elizabeth Byler Younts
---
Tamera Alexander
Tamera Alexander is a USA Today bestselling novelist and one of today's most beloved authors of Christian historical romance. Her works have been awarded and nominated for numerous industry-leading honors, among them the Christy Award, the RITA Award, the Carol Award, Library Journal's top honors, and have earned the distinction of Publisher's Weekly Starred Reviews. Her deeply drawn characters and thought-provoking plots have earned her devoted readers worldwide. Tamera and her husband reside in Nashville, Tennessee.
---
Terri Blackstock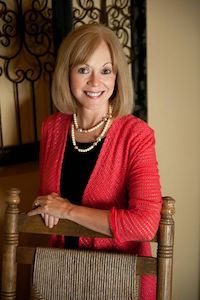 Terri Blackstock is an award-winning New York Times and USA Today best-seller, with over seven million books sold worldwide. In 1994 Terri was writing romance novels under two pseudonyms  when a spiritual awakening prompted her to switch gears. At the time, she was reading more suspense than romance, and felt drawn to write thrillers about ordinary people in grave danger. Her newly awakened faith wove its way into the tapestry of her suspense novels, offering hope instead of despair, and she's now best known for her Christian thrillers.
---
Maggie Brendan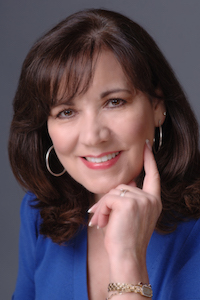 Maggie Brendan is the bestselling and won the 2014 Book Buyers Best Award (OOC/RWA) for Inspirational Romance category and the 2013 Laurel Wreath Award. She has been a finalist for the 2014 and 2013 Heart of Excellence Readers' Choice Award, the 2013 Published Maggie Award of Excellence, and the 2012 Inspirational Reader's Choice Award.
---
Margaret Brownley
N.Y. Times bestselling author Margaret Brownley has published more than forty books and has written for a daytime soap.  A two-time Romance Writers of America RITA© finalist, Margaret's books have received many awards including the Inspiration Reader's Choice award.  Not bad for someone who flunked eighth grade English.  Just don't ask her to diagram a sentence.
---
Heidi Chiavaroli
Heidi Chiavaroli is a writer, runner, and grace-clinger who could spend hours exploring Boston's Freedom Trail. She writes Women's Fiction and won the 2014 ACFW Genesis contest in the historical category. She makes her home in Massachusetts with her husband, two sons, and Howie, her standard poodle.
---
Pamela Clare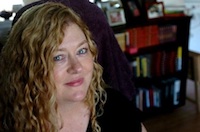 Pamela Clare began her writing career as an investigative reporter and eventually became the first woman editor-in-chief of two different newspapers. Along the way, she and her team won many honors, including the National Journalism Award for Public Service. She writes historical romance and contemporary romantic suspense in the shadow of the Rocky Mountains.
---
Amy Clipston
Amy Clipston has sold more than a million books and is the award-winning and bestselling author of more than thirty novels, including the Amish Heirloom series, Kauffman Amish Bakery series and the Hearts of the Lancaster Grand Hotel series. Her novels have hit multiple bestseller lists including CBD, CBA, and ECPA. Amy holds a degree in communication from Virginia Wesleyan College and works full-time for the City of Charlotte, NC. Amy lives in North Carolina with her husband, two sons, mother, and three spoiled rotten cats.
---
Mary Connealy
Mary Connealy writes suspenseful romantic comedy with cowboys. She is a two time Carol Award winner, and a Rita, Christy and Inspirational Reader's Choice finalist. She is the bestselling, award winning author of 50 plus books and novellas.
---
Zuri Day
Zuri Day is the award-winning, bestselling author of over two dozen novels. Recently, she made RT Convention history by becoming the first person to get engaged at this, the largest conference for romance lovers in the world! Read all about that bad boy surprise and her hot and spicy novels on her website.
---
Melanie Dickerson
Melanie Dickerson is the New York Times bestselling, award-winning author of Young Adult fairy tale retellings with Medieval settings, as well as Regency romance. She earned her bachelor's degree in special education from The University of Alabama and has taught English in Germany and Ukraine. Now she spends her time writing and being with her husband, two daughters, and two guinea pigs near Huntsville, Alabama.
---
Melanie Dobson
Melanie Dobson is the award-winning author of sixteen historical, romance, and time-slip novels including Catching the Wind and Chateau of Secrets. Three of her novels have won Carol Awards, Love Finds You in Liberty, Indiana won Best Novel of Indiana, and The Black Cloister won the ForeWord Religious Fiction Book of the Year.
---
Laurie Alice Eakes
Laurie Alice Eakes wanted to be a writer from the time she learned where books came from. In 2006, she saw her dreams fulfilled with the publication of Family Guardian, winner of a 2007 National Readers Choice Award. Now she writes full-time from her home in Illinois.
---
Lexi Eddings
Lexi Eddings writes big stories set in small towns…with Ozark snark! Her goal is to make her readers laugh, make them cry, and give them a heartfelt happy ending. Guaranteed!
---
Kathleen Fuller
Kathleen Fuller is a best-selling author of Amish, historical, and contemporary fiction. A former special education teacher, she lives in Arkansas with her husband James. When she's not writing you can find her sipping coffee, crafting, watching football, and enjoying chocolate (not necessarily all at the same time).
---
Cathy Gohlke
Three-time Christy, and two-time Carol and INSPY Award-winning author, Cathy Gohlke, writes novels steeped with inspirational lessons from history.  Her stories reveal how people break the chains that bind them and triumph over adversity through faith. Cathy has worked as a school librarian, drama director, and director of children's and education ministries.   When not traveling to historic sites for research, she, her husband, and their dog Reilly, divide their time between Northern Virginia and the Jersey Shore, enjoying time with their grown children and grandchildren.
---
Robin Lee Hatcher
Best-selling novelist Robin Lee Hatcher, author of more than 75 books, is known for her heartwarming and emotionally charged stories of faith, courage, and love. She is an eleven-time finalist and two-time winner of the prestigious RITA® Award. Her many other awards include the Christy and the Carol, and she is the recipient of Lifetime Achievement Awards from both Romance Writers of America® and American Christian Fiction Writers. Robin and her husband make their home on the outskirts of Boise, sharing it with their beloved pets.
---
Jody Hedlund
Jody Hedlund is the bestselling author of over a dozen novels, including Luther and Katharina, winner of the 2016 Christian Book Award. She received a bachelor's from Taylor University and a master's from University of Wisconsin, both in social work. Currently she makes her home in Midland, Michigan, with her husband and five busy children.
---
Ruth Logan Herne
Multi-published, bestselling author Ruth Logan Herne loves writing evocative stories filled with unforgettable characters. With over forty novels and novellas in print, Ruthy loves sharing her faith and fun between the pages of a book. She lives on a farm in Western New York surrounded by kids and critters in a house so old that when you fix one thing, you break two more. They've kind of gotten used to that!
---
Nancy Herriman
Nancy Herriman retired from an engineering career to take up the pen and hasn't looked back. Her work has won the RWA Daphne du Maurier award, and Publishers Weekly has said her 'A Mystery of Old San Francisco' series "…brings 1867 San Francisco to vivid life." When not writing, she enjoys singing, gabbing about writing, and eating dark chocolate. She currently lives in Central Ohio.
---
Kristi Ann Hunter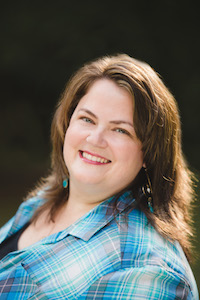 Kristi is the RITA® award winning author of Regency romances full of fun, faith, and love. A born lover of stories, Kristi shares her passion for reading with her husband and children as well as the many readers she's been blessed to meet through classes, Bible studies, and social media.
---
Melissa Jagears
Carol Award winning writer, Melissa Jagears, is a homeschooling mom who writes Christian Historical Romance into the wee hours of the night. She's the author of the Unexpected Brides Series with Bethany House. The prequel ebook novella, Love by the Letter, is her ACFW Carol Award winning novella and free to try.
---
Myra Johnson
Award-winning author Myra Johnson writes emotionally gripping stories about love, life, and faith. Myra is a two-time finalist for the prestigious ACFW Carol Awards and winner of Christian Retailing's Best for historical fiction. Originally from Texas but now residing in the beautiful Carolinas, Myra and her husband love the climate and scenery, but they may never get used to the pulled pork Carolinians call "barbecue"! The Johnsons share their home with two very pampered rescue doggies who don't always understand the meaning of "Mom's trying to write."
---
Sherry Jones
Sherry Jones has written five historical fiction books: international best-sellers The Jewel of Medina and The Sword of  Medina (Beaufort Books); Four Sisters, All Queens (Simon and Schuster/Gallery); White Heart (Simon and Schuster/Pocket), and The Sharp Hook of Love (Gallery). Her next novel, about the life of the 20th-century African-American superstar, war hero, and civil-rights activist Josephine Baker, debuts from Simon and Schuster/Gallery Books in 2018. A feminist activist, Francophile, and gourmet cook, Sherry lives in Spokane, Wash.
---
Deb Kastner
Publisher's Weekly Bestselling, award-winning author of 30 novels, Deb Kastner enjoys writing contemporary inspirational western stories set in small communities. Deb lives in beautiful Colorado with her husband and a pack of miscreant mutts. She is blessed with three adult daughters and two grandchildren. Her favorite hobby is spoiling her grandchildren, but she also enjoys reading, watching movies, listening to music (The Texas Tenors are her fav), singing in the church choir, and exploring the Rocky Mountains on horseback.
---
Glynna Kaye
Glynna Kaye treasures memories of growing up in small Midwestern towns–and vacations spent with the Texan side of the family. She traces her love of storytelling to the many times a houseful of great-aunts and great-uncles gathered with her grandma to share candid, heartwarming, and often humorous tales of their youth and young adulthood. She lives in Arizona now, where she loves writing, photography, gardening, and the great outdoors.
---
Camryn King
Before delving into the world of suspense, intrigue and inconvenient attraction, Camryn King was the senior writer and managing editor for a lifestyle magazine. An avid world traveler, she's lived in or visited more than two dozen countries and forty-two states, and acquired endless fodder for upcoming novels. Stiletto Justice is her first release.
---
Julie Lessman
A lover of all things Irish, Julie Lessman enjoys writing Irish family sagas that evolve into 3-D love stories: the hero, the heroine, and the God that brings them together. Award-winning author of The Daughters of Boston, Winds of Change, and Heart of San Francisco series, Julie was American Christian Fiction Writers 2009 Debut Author of the Year and voted #1 romance author in Family Fiction magazine's 2012 and 2011 Readers Choice Awards. Winner of 18 RWA awards, Julie made Booklist's 2010 Top Inspirational Fiction and Family Fiction's Top Novels of 2014 and 2015.
---
 Kelly Long
Kelly Long is the author of over twenty Amish Fiction novels and has been a finalist for the Carol Award. She writes for both Kensington and Harper Collins/Zondervan and dearly loves her agent! Kelly resides in Hershey, Pa. with her children.
---
Mia Marlowe
Mia Marlowe's work has been featured in People Magazine, and a copy of one of her books was on display at the London Dock Museum next to Johnny Depp memorabilia! A musician at heart, she describes her stories as a cross between Grand Opera and Gilbert & Sullivan…with sex!
---
Susan Anne Mason
Susan Anne Mason writes contemporary and historical romance and describes her writing style as "romance sprinkled with faith". Irish Meadows, her debut historical, won the Fiction from the Heartland contest sponsored by the Mid-American Romance Authors chapter of RWA.  Susan lives outside Toronto, Ontario, with her husband and two children. She loves red wine and chocolate, and is not partial to snow even though she's Canadian.
---
Mary Miley
Mary Miley, historian and author of the Roaring Twenties mystery series, began her fiction career in 2012 with The Impersonator, winning the national award for Best First Crime Novel from the Mystery Writers of America. She received her B.A. and M.A. from the College of William and Mary, then worked for Colonial Williamsburg and taught history at Virginia Commonwealth University for many years. When not immersed in the past, she retreats to the Virginia winery she owns with several friends, where everything she does would have been illegal in the Prohibition era. An Army brat, Mary and her husband make their home in Richmond. 
---
Siri Mitchell
Siri Mitchell is an award winning author of over a dozen novels who also writes under the name Iris Anthony. A graduate of the University of Washington with a business degree, she has worked in many levels of government and lived on three continents.
---
Eliot Pattison
Described as "a writer of faraway mysteries," Eliot Pattison's travel and interests span a million miles of global trekking, visiting every continent but Antarctica. An international lawyer by training, he received "The Art of Freedom" award along with Ira Glass, Patti Smith and Richard Gere for bringing his social and cultural concerns to his fiction, published on three continents. He is the author of fourteen mystery novels, including the internationally acclaimed Edgar Award winning Inspector Shan Series, set in China and Tibet and the Bone Rattler Series, set in Colonial America. His books have been translated into over twenty languages.
---
Ruth Reid
Ruth Reid is a CBA and ECPA bestselling author of Amish Fiction. She lives in Florida with her husband and three (growing-up too soon) children. Ruth loves photography and quilting.
---
Sandra Robbins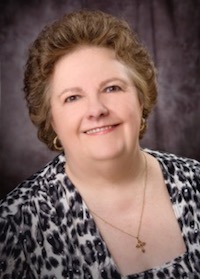 Sandra Robbins is a best-selling and award winning author of over thirty books. A former elementary school principal, she lives with her husband in Tennessee where she writes romantic suspense with a southern setting. She is a two-time winner of the HOLT Award given by the Virginia Romance Writers of America and the winner of the Gayle Wilson Award for excellence in writing romance by the Birmingham Romance Writers of America.
---
James L Rubart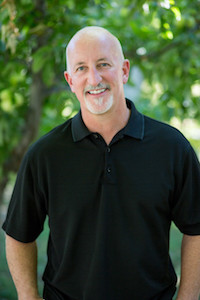 James L. Rubart is 28 years old, but lives trapped inside an older man's body. He's a professional speaker, marketer, and the bestselling, Christy Book of the Year, Carol, INSPY, and RT award winning author of nine novels. He has two adult sons, and lives with his amazing wife on a small lake in eastern Washington.
---
Anna Schmidt
Anna Schmidt is a three-time finalist for the RITA award given annually by Romance Writers of America. In addition she has been a four-time finalist for the Reviewer's Choice Award from Romantic Times magazine—an award she has won twice. Her latest novel THE OUTLAW (Book Three of her Last Chance Cowboys series) received a four-star review from Romantic Times: "With its lovingly crafted narrative, spirited heroine, dark hero and realistic backdrop, readers will truly enjoy the third of Schmidt's Last Chance Cowboys series."
---
Missy Tippens
Born and raised in Kentucky, Missy Tippens has lived in Georgia for the last 30 years. She is a pastor's wife and mom of three who has worked as a microbiologist, teacher and stay-at-home mom. After more than ten years of working toward publication, Missy made her first sale of a novel in 2007. Her books have since been nominated for the Booksellers Best, ACFW Carol Award, Gayle Wilson Award of Excellence, Maggie Award, Beacon Contest, RT Reviewer's Choice Award, HOLT Medallion, and a Romance Writers of America RITA® Award.
---
Jen Turano
Named One of the Funniest Voices in Inspirational Romance by Booklist, Jen Turano is a USA Today Best-Selling Author, known for penning quirky historical romances set in the Gilded Age.  She's been a finalist twice for the RT Reviewers' Choice Awards and had two of her books named top ten romances from Booklist.  When she's not writing, she spends her time outside of Denver, CO.
---
Courtney Walsh
Courtney Walsh is a novelist, artist, theater director, and playwright who has just completed her seventh novel. Her debut novel, A Sweethaven Summer, hit the New York Times and USA Today e-book bestseller lists and was a Carol Award finalist in the debut author category. Courtney lives in Illinois where she and her husband own a performing and visual arts studio. They have three children.
---
Beth Wiseman
Beth Wiseman is the best-selling author of the Daughters of the Promise series and the Land of Canaan series. She was the recipient of the prestigious Carol Award in 2011 and 2013 and is a three-time winner of the Inspirational Readers Choice Award, as well as an INSPY Award winner. Her first book in the Land of Canaan series—Seek Me With All Your Heart—was selected as the 2011 Women of Faith Book of the Year. Beth and her husband are empty nesters enjoying country life in Texas.
---
Joan Wolf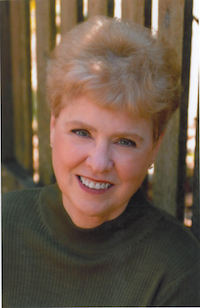 Joan Wolf was born in the Bronx, New York, more years ago than she cares to remember. She's lived in Milford, Ct. for 42 years, and has been writing for every single one of them – 48 novels and still counting!
---
Elizabeth Byler Younts
Elizabeth Byler Younts is a member of the American Christian Fiction Writers. She gained a worldwide audience through her first book Seasons: A Real Story of an Amish Girl and is a RITA nominated writer. She is also the author of The Promise of Sunrise series. She has consulted on Amish lifestyle and the Pennsylvania Dutch dialect two award-winning television shows. Elizabeth lives in Central Pennsylvania with her husband, two daughters, and their cockapoo named Fable.
---